Macomb Township's Futuramic supports NASA's Artemis Mission by supplying Tooling and Flight Hardware for the World's Most Powerful Deep Space Exploration Rocket.
Artemis is the first new human rated heavy lift rocket since the 1970's era Apollo Missions to the moon. The launch of this rocket will be the culmination of a decade of work by Futuramic, located in Warren Michigan. There have been many challenges over the last 10 years but Futuramic has remained focused on the goal. The launch of Artemis Is a history making event that showcases "Made In America", "Made In Michigan" and "Made In Macomb County". Most people living In the area are unaware that much of the capability to build the Artemis Core Stage came from Macomb County Michigan and our automotive heritage.
Futuramic and It's associates are proud to be an American company supporting the American Space Program.
Click the image below for a detailed view of Futuramic's contributions to Artemis 1
Futuramic's approximately 250 associates have designed, built, installed, calibrated, and maintain the majority of the tooling used to build the liquid hydrogen and liquid oxygen fueled core stage. The Core Stage is the portion of the rocket that lifts the crew capsule and service module from the surface of the earth to high earth orbit. From high earth orbit the crew capsule and service module will go on a 42 day, 1.3-million-mile journey to the moon and beyond before returning the crew capsule to earth for recovery. The Artemis 1 mission launching is the unmanned test for the Artemis 2 mission where Astronauts will return to orbit the moon in 2024. Futuramic has manufactured large scale structural flight hardware for Artemis 2 and beyond. This structural hardware Is manufactured using a unique process developed by Futuramic.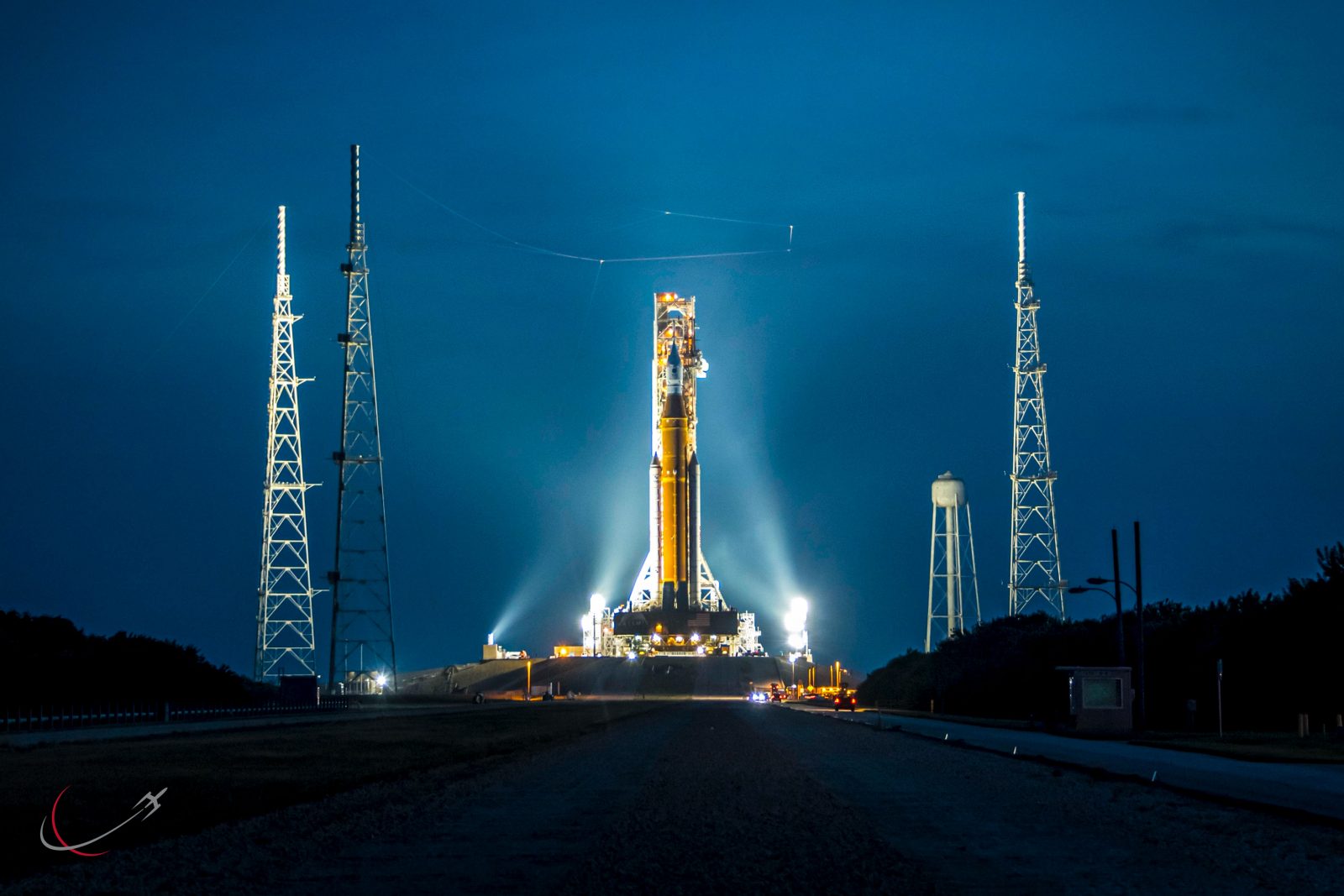 About Futuramic
Futuramic is a privately held family owned, Michigan small business that specializes in the unique needs of the Aerospace and Defense Industry. Futuramic has over 450 small business suppliers in Michigan that have all contributed to this milestone.
Founded in Hamtramck in 1955, Futuramic built its reputation on a commitment to quality, on-time delivery, customer service, and competitive pricing in the automotive industry. Over the last 20 years Futuramic has moved our focus from Automotive to Aerospace and Defense. Futuramic has two campuses located just two miles apart. The Main Campus located on Gibson Drive in Warren, Michigan is ~250,000 sq. ft. and houses administration, engineering, design, and the bulk of our machining resources. The fabrication facility is located on Hoover Road in Detroit, Michigan. This facility is ~325,000 sq. ft. with ~200,000 sq. ft. dedicated to welding and fabrication. The remaining floor space is dedicated to very large machining and assembly.
Futuramic has recently opened a facility In Titusville Florida close to the Kennedy Space Center to support both public and private space vehicles and launch systems.
Futuramic Social Media
Twitter: twitter.com/FuturamicTEC
Facebook: facebook.com/Futuramic
Instagram: instagram.com/FuturamicTEC
YouTube: youtube.com/@FuturamicTEC
LinkedIn: linkedin.com/company/Futuramic