From large to small, simple to complex, domestic or international, Futuramic has the equipment, training, and experience to provide the very best engineering, manufacturing, fabrication, certification, & installation services.
Engineering Services
Futuramic's engineering facilities employ the very latest CAD/CAM and Server technology, along with up-to-date data communications, enabling the receiving, processing, and return of data to customer specifications in virtually any format.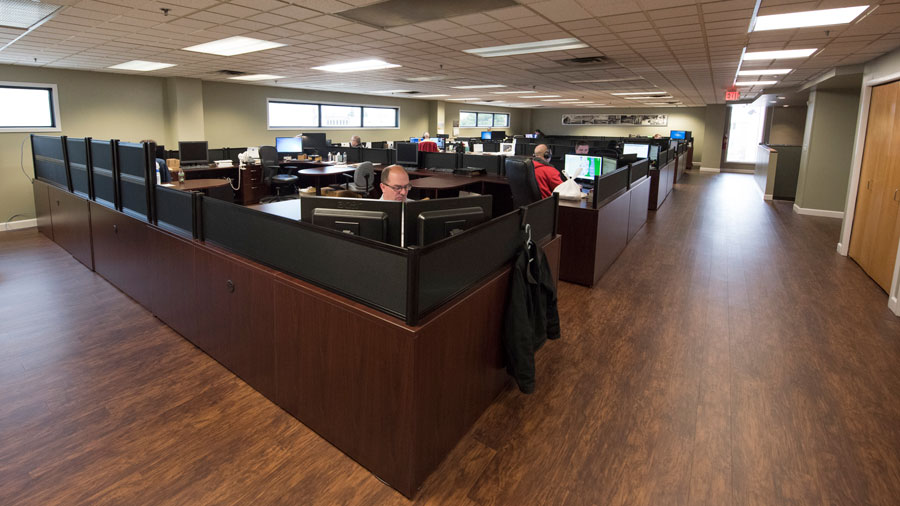 Data Management
We can receive any & all other data by:
FTP
4mm or 8mm Tape
Modem
Floppy disk
E-Mail
QIC 150 Tape
CD-Rom
QIC 120 Tape
DVD-Rom
DAT Tape
---
Design, Engineering & N/C Programming
All Types of Fixture Design
Assembly Tool Design (Sub/Full & Final)
C.M.M. Off-line Programming
CATIA 4.2.4c
CATIA V5
Cimatron
FEA / Stress Analysis
Layout & Detail from Original Concept through Release
Manual & CAD Design & Engineering
Mastercam
Mold Design
Propose & Design Complete Programs
Research & Development
Reverse Engineering
Shop Floor NC Programing
Surface Development
Tool Instruction & Usage Manuals
Tool Path for Tool and Part Machining
Manufacturing Services
Futuramic's floor is host to a wide variety of C.N.C. machines which have access to all of Futuramic's machining data. Each of these machines is equipped with a personal computer capable of postprocessing, and data downloading of NC programs to the machine control memory or through DNC. A single source DNC system has been avoided. Computer failures will not halt the manufacturing process.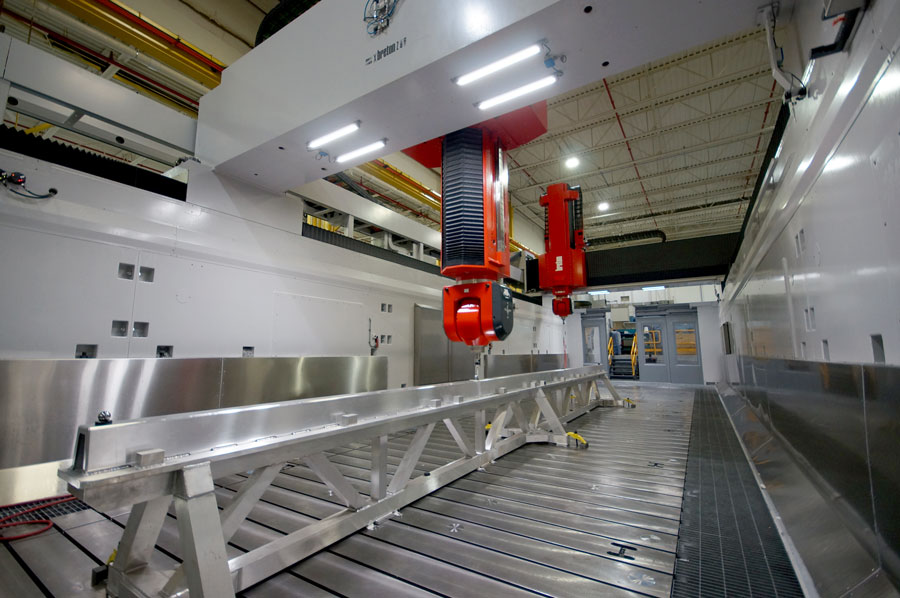 Machining & Related Activity
5 Axis N/C Machining
ID/OD Grinding
4 Axis N/C Machining
Lathes
3 Axis N/C Machining
Surface Grinding
Conventional Milling
Wire EDM
Blanchard Grinding
---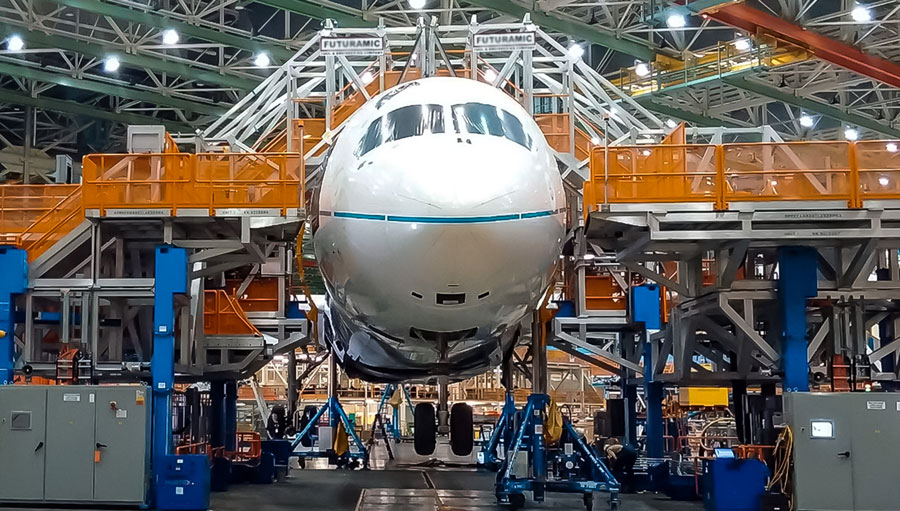 Manufacturing
Master Assembly (Sub and Final)
Autoclave Capabilities for Tooling and Part Manufacture
Blanking Tools and Dies
Molds and Dies (Steel, Stainless, Aluminum, etc.)
Bond Tools
N/C Blocks
Composite Tooling of all Types (Room Cure)
N/C Templates (Lay-out, Set-up, Check, etc.)
Drill Fixtures
Production Assembly and Weld Fixtures
Drop Hammer Dies
Production Machining
Facility Tooling
Progressive Dies
Finishing (paint)
Prototype Dies
Foundry Patterns
Resin Transfer Molds
General Assembly
Reverse Engineering
Generic C.M.M. Holding Fixture Systems
Router Tools
Ground Support Tooling
Scale Models for Feasibility and Wind Tunnel Testing
Hydro Form Tooling
Short Run Prototype Part / Production Support
Lay-up Mandrels (Invar, Aluminum, Nickel, etc.)
Stamping and Die Spotting
Master Models (Aluminum, Composite, etc.)
Stretch Form Tooling
Metal and Composite Checking
Super Plastic Form Dies
Fixtures and Gages
Vacuum Tools
Mill Fixtures
Verification Models
Mock-ups
Fabrication Services
Welding & Fabrication
Robotic Welding
Water Jetting
Plasma Burning
Flame Cutting
Laser Cutting
Blanchard Grinding
Risers & Angles
Fabricated Bases & Fixture
Weldments of all Sizes & Material Components
Inspection Services
Through the online inspection and certification process at Futuramic, six servo driven DCC coordinate measuring machines receive and return data through the network. Using CAPPS, AVAIL, and PC-DMIS software, these machines may be programmed off-line or at the console by the operator using surface, wireframe, and/or 3D solid data. Inspection results are returned to the file server for compilation, printing and storage. Futuramic's milling machines, Laser systems, CMM inspection equipment and all master inspection gages are laser calibrated annually and under go regular scheduled maintenance checks to ensure accuracy and reliability.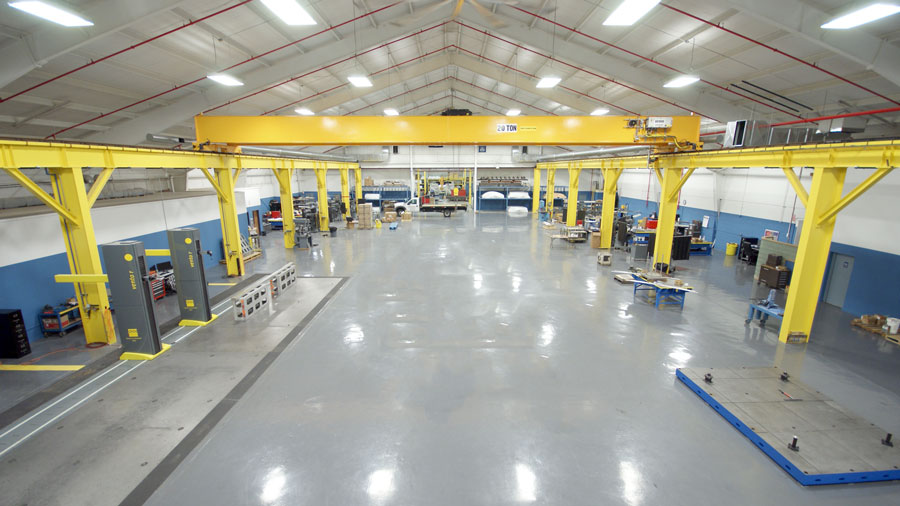 Quality Assurance
Laser Inspection
Optics
C.M.M. Certifications
Theodolite Inspection
3rd Party Inspection
Installation Services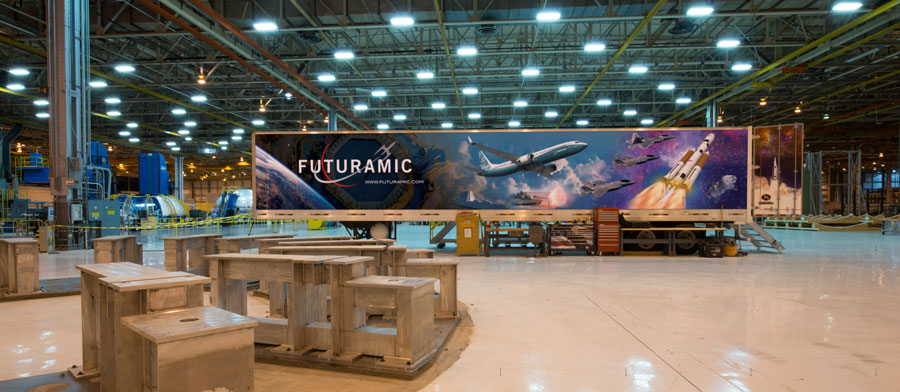 Futuramic offers domestic and international installation and field certification services.
Re-Assemble
Re-certify
Onsite Training
Laser Tracker & 3rd Party Certification
Mobile Machine Trailer
---