We're building the Future, Today
We're building the Future, Today
Space: the first frontier
From the beginning, humans have looked to the stars and dreamed of space. Futuramic is proud to be a part of the dreamers and doers. We are helping build and manufacture the next generation of rockets that will make everyday space travel possible. Our work with Boeing and NASA, fuels the human need for space exploration.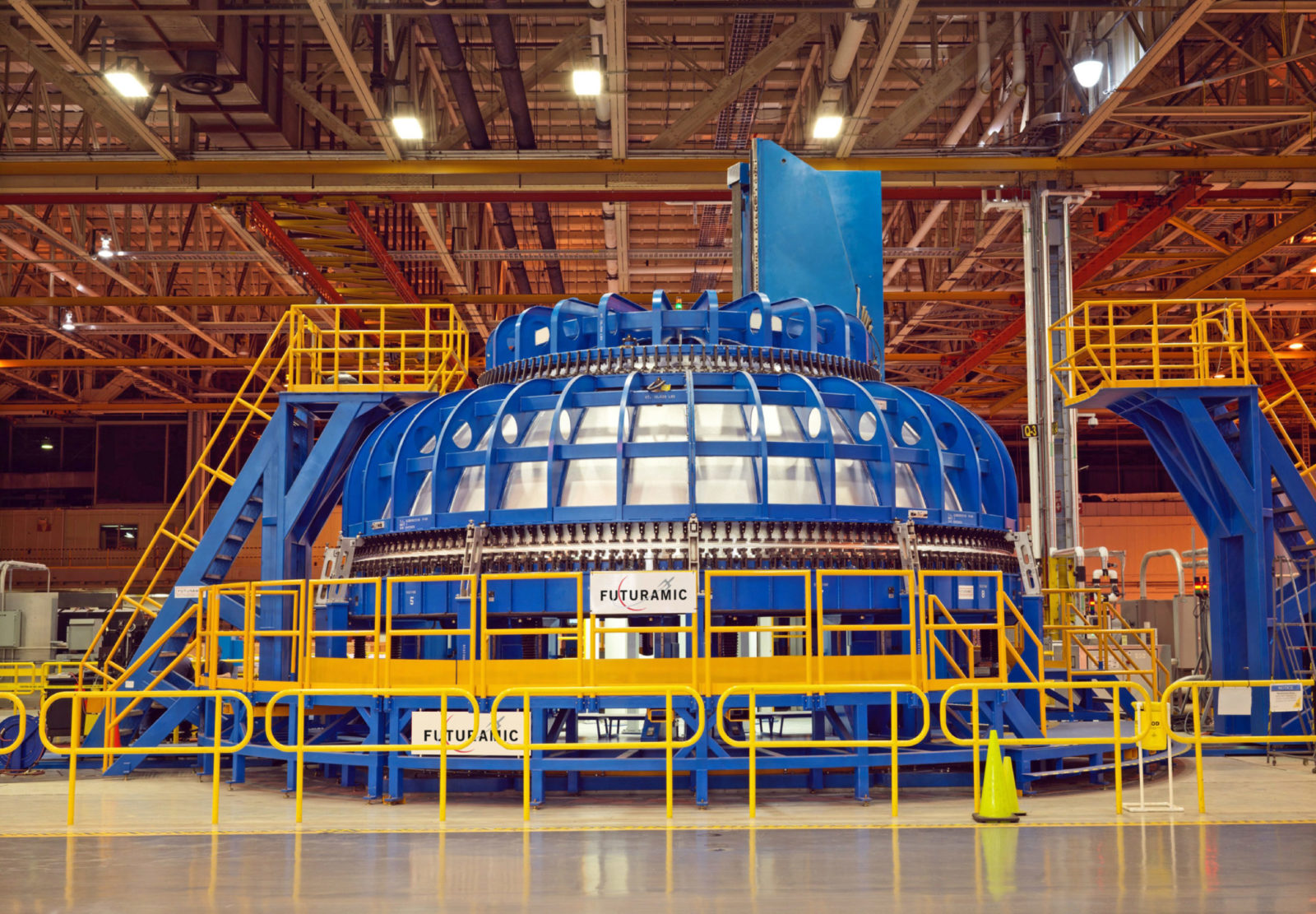 Circumferential Dome
Weld

Tool, Michoud Assembly Facility
The Space Launch System (SLS), the most powerful rocket ever built by NASA, has a hydrogen fuel tank that stands at a 130 ft., requires three days to be positioned upright, and will power the mission to Mars.
Futuramic has over 614,000 sq. ft. of manufacturing and assembly space — enough room for the largest of projects, and more importantly, the largest of missions.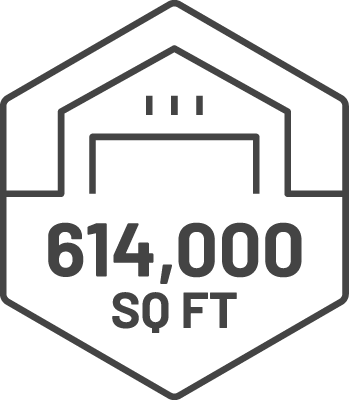 Space for the largest projects
With 614,000 sq. ft. of manufacturing and assembly space and four locations based in Michigan, there's no project too large for us to handle. Our experience, skill, and tools ensure that no matter the project size, we'll deliver the quality you expect on time.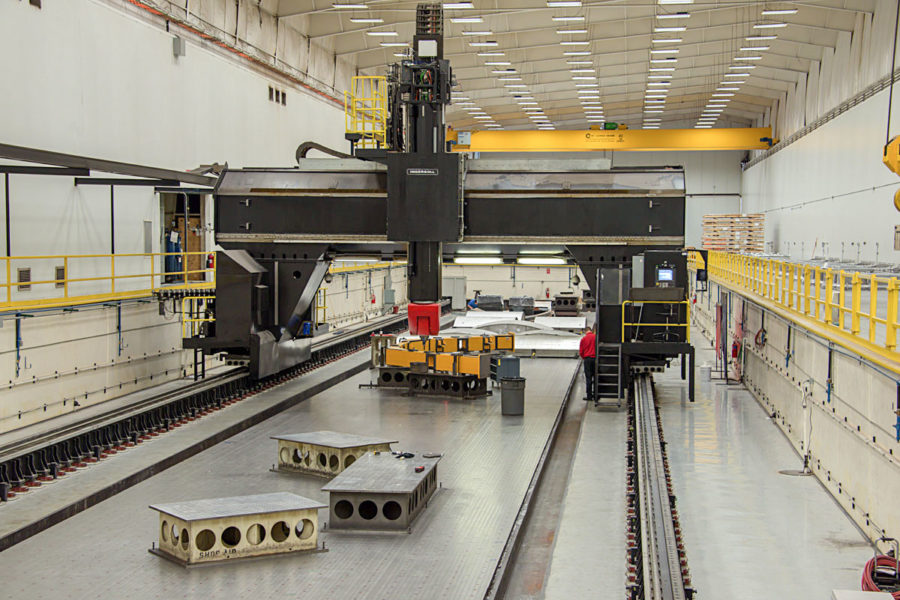 Ingersoll 5-Axis Cybermill® High Speed Gantry
One of the largest North American 5-axis gantries is located right here at Futuramic. Built to handle the largest machining jobs, the Cybermill® is 24 ft. wide and 240 ft. long and runs around the clock.
Futuramic's investment in advanced tools gives us the competitive advantage to handle any project. Talk with us today and we'll build something great together.
Boeing's SLS Core Stage Integrated Product Team Director
It was a heroic effort. Futuramic was there every step of the way.
Our commitment to quality, service, and on-time delivery has helped our clients reach new heights. We're with you through the entire process, start to finish.