Precision Machining + Advanced Manufacturing
Futuramic has a wide variety of CNC machines with access to all of our machining data. Each machine is equipped with a computer capable of post processing and data downloading of NC programs to the machine control memory or through DNC. A single source DNC system has been avoided and computer failures will not halt the manufacturing process.
Machining and Related Activity
5 Axis N/C Machining
4 Axis N/C Machining
3 Axis N/C Machining
Conventional Milling
Blanchard Grinding
ID/OD Grinding
Lathes
Surface Grinding
Wire EDM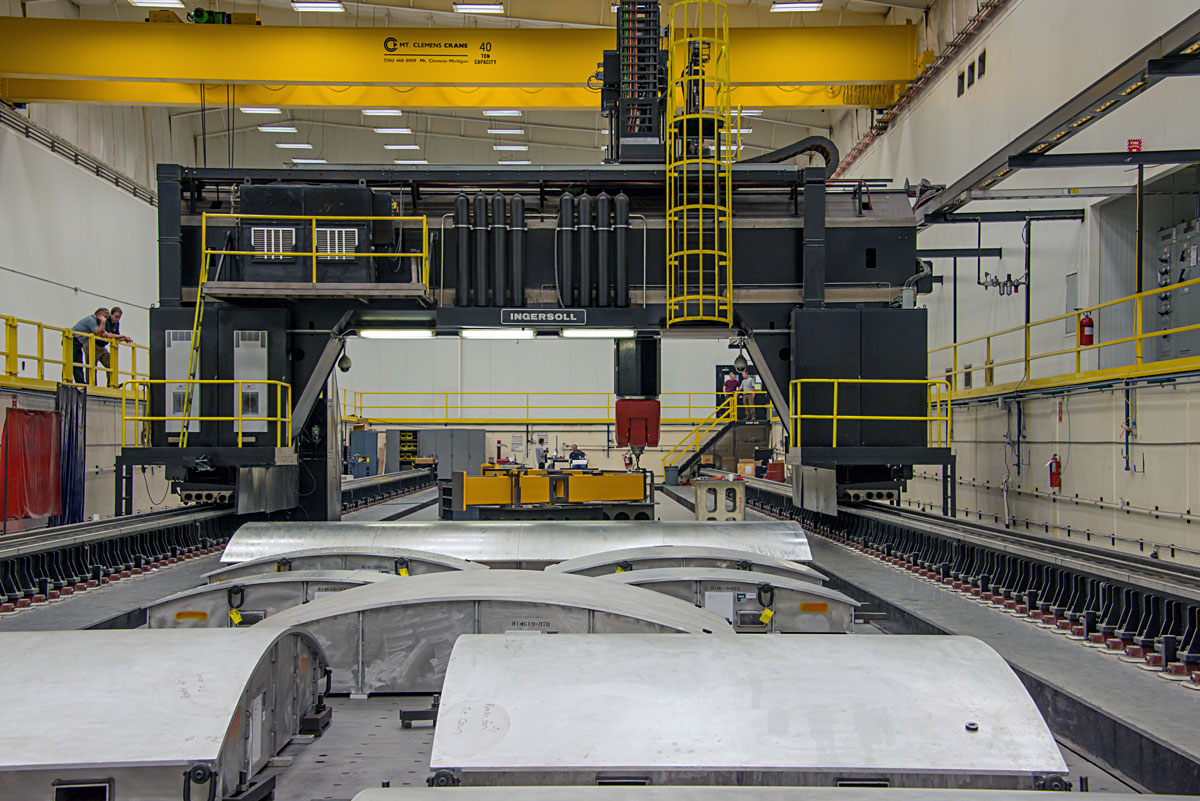 Autoclave Capabilities for Tooling and Part Manufacture
Blanking Tools and Dies
Bond Tools
Composite Tooling of all Types (room cure)
Drill Fixtures
Drop Hammer Dies
Facility Tooling
Finishing (paint)
Fixtures and Gages
Foundry Patterns
General Assembly
Generic C.M.M. Holding Fixture Systems
Ground Support Tooling
Hydro Form Tooling
Lay-up Mandrels (invar, aluminum, nickel, etc.)
Master Assembly (sub and final)
Master Models (aluminum, composite, etc.)
Metal and Composite Checking
Mill Fixtures
Mockups
Molds and Dies (steel, stainless, aluminum, etc.)
N/C Blocks
N/C Templates (layout, setup, check, etc.)
Production Assembly and Weld Fixtures
Production Machining
Progressive Dies
Prototype Dies
Resin Transfer Molds
Reverse Engineering
Router Tools
Scale Models for Feasibility and Wind Tunnel Testing
Short Run Prototype Part / Production Support
Stamping and Die Spotting
Stretch Form Tooling
Super Plastic Form Dies
Vacuum Tools
Verification Models
There's no job we can't handle, no matter the size or complexity. Our experienced team and large manufacturing facility is the perfect place for your next project.
View Manufacturing Equipment
Janet Duffy & Dan Pleshko, Lockheed Martin
Lockheed Martin identifies Futuramic as a top performing supplier.