Company » Certifications and Awards
Certified Quality and Customer Satisfaction
At Futuramic, we optimize value through rigorous quality programs, which are controlled by the Futuramic Quality Assurance Team. Futuramic assures the integrity of all the products we manufacture through the implementation of industry specific certifications, process controls, and traceability. Futuramic's Quality Assurance organization ensures that quality is recognized and implemented during the earliest phases of program planning, product design, product manufacturing and customer service.
Numerous in-process steps are taken to verify that production is controlled at all times. The Quality Assurance function is implemented by a dedicated QA team who interfaces with program management and the customer to define and document quality requirements and verify compliance at every stage of production. This commitment to quality has led to numerous recognition's which have been awarded to us by our customers.

ISO 9001:2015 AND AS9100D

In accordance with AS9104A
Without question, the ISO 9001 Registration with the AS Supplement is the most universal and globally recognized quality system today. In March 1998, Futuramic secured ISO 9001 Registration in record time followed with the AS Supplement in March 2005. In conjunction to this, Futuramic employs additional systems such as Kaizen studies.
Scope of Supply. Design, Manufacturing, and Welding of Products, Fixtures, Gages, Layup Molds, Cure Tools, Drill Jigs, and Tooling both Production and Prototype.

Futuramic received accreditation from the National Aerospace and Defense Contractors Accreditation Program (Nadcap) for Heat Treatment in September 2018 and Welding in September 2019. Futuramic is also currently in the process of pursuing Nadcap certification of our paint process, which is currently on track for completion in the fall of 2022.
Being Nadcap accredited means that we are compliant with and have been audited to the most stringent quality standards in our industry and are capable of processing aerospace quality components. A supplier with Nadcap accreditation is a supplier that has proven to be able to effectively meet the most demanding and stringent customer requirements that exist in the aerospace and defense industries.
Nadcap is recognized as the international quality assurance standard for Special Processes used in the aerospace and defense industries. Nadcap's distinguished list of subscribers includes Airbus, Boeing, General Dynamics, General Electric, Lockheed Martin, Messier-Bugatti-Dowty and United Technologies to name a few. Suppliers desiring to perform special process for any subscriber in support of the aerospace or defense industries must obtain accreditation which is no small undertaking. Futuramic obtained each accreditation after the initial audit (no further audits required) which is a testament to Futuramic's commitment to quality and strength of management.
Download Nadcap Heat Treating Certificate
Download Nadcap Heat Treating Scope Of Accreditation
Download Nadcap Welding Certificate
Download Nadcap Welding Scope Of Accreditation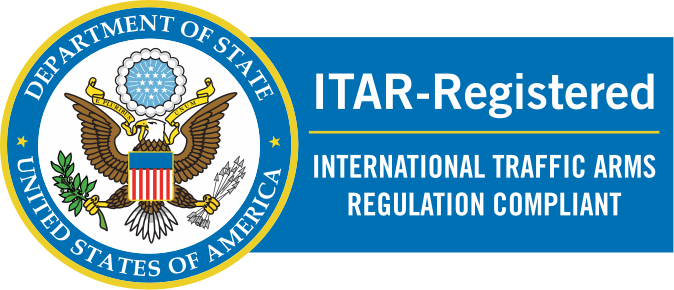 Achieving ITAR registration is evidence of Futuramic's commitment to comply with policies that control the export and import of defense-related articles and services.
The International Traffic in Arms Regulations (ITAR) and the Export Administration Regulations (EAR) are two important United States export control laws that affect the manufacturing, sales and distribution of technology.
The legislation seeks to control access to specific types of technology and the associated data. Its goal is to prevent the disclosure or transfer of sensitive information to a foreign national.
ITAR contains a United States Munitions List (USML) of restricted articles and services. EAR contains a Commerce Control List (CCL) of regulated commercial items, including those items that have both commercial and military applications.
Download ITAR Certificate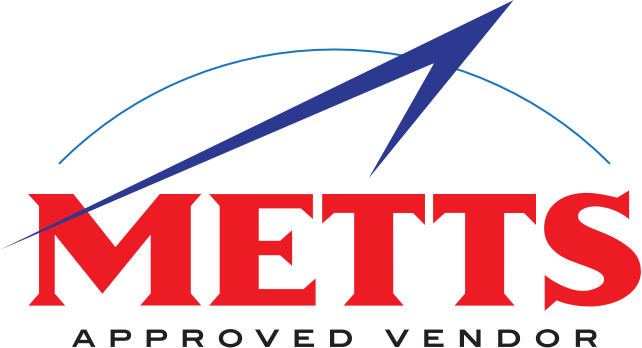 Aerie Aerospace added Futuramic to its Marshall Engineering Technicians and Trades Support (METTS) approved vendor list for quality sensitive hardware machining, welding and assembly. This approval allows Futuramic to bid on quality sensitive hardware for Aerie Aerospace in support of NASA.
Download METTS Approved Vendor Certificate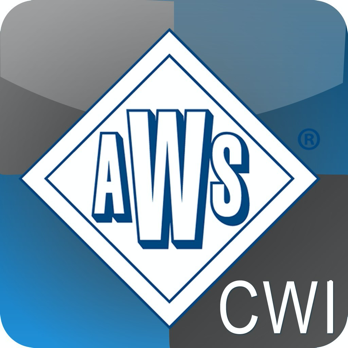 All Futuramic weld inspectors are AWS CWI Certified. Our welders are qualified to AWS Standards. Futuramic has in-house training and qualification capability in all positions and in a wide range of materials.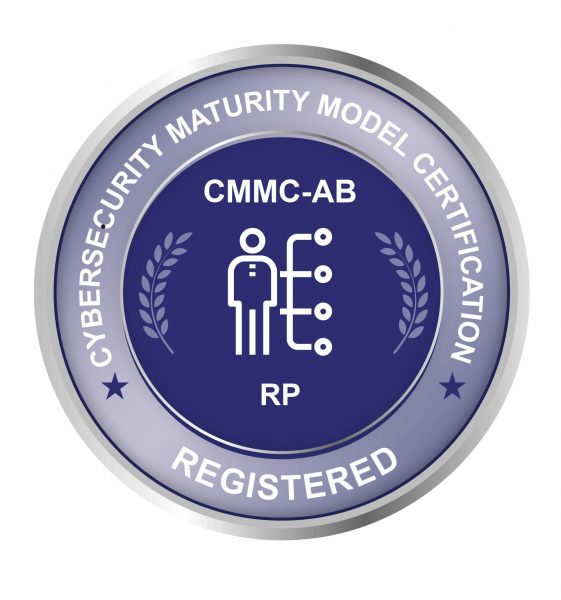 Cybersecurity Maturity Model Certification (CMMC)
Futuramic has made investments in a new ERP (Enterprise Resource System) and MRP (Management Resource Planning) in Futuramic's commitment to keeping at the forefront of the industry and the customer's security and reporting/communication abilities.
Using the CMMC Self-assessment protocol Futuramic has scored greater than 3.8, with plans to achieve greater than 4.0 in the next 6 months.
Futuramic complies with all 110 requirements of the NIST 800-171 Standard..
Our approach to complete program management means that your job will be handled with care from start to finish. We are thankful to have worked with many great customers through the years and are proud to have been recognized for our hard work. We remain dedicated to high customer satisfaction.
Futuramic Nominated for the Glenn Research Center's NASA Small Business Subcontractor of the Year