Imperative to any program, is the need for absolute 'control tools' to ensure the success of that program.
However, tools are not enough. All programs must have the guidance of a Program Manager. Futuramic employs the use of Program Management as the norm and not the exception. Every job at Futuramic is assigned to a Program Manager and his counterpart, the Plant Superintendent. Our Program Managers take as their responsibility, the task to manage their work as though they were on the Customer's payroll. The Plant Superintendent holds the responsibility to be the 'fail safe' stop gap in their support.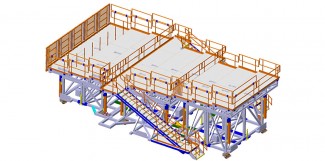 There is no secret, almost every program has problems. Futuramic's task is to keep that at a minimum through Pro-Activeness. Futuramic subscribes to the theory that 'look ahead' warning devices must be in place and the Program Manager must devise pro-active corrective action plans for circumstances that could potentially become a problem. Clearly, 'Without a Plan, Failure will surely come as a Complete Surprise'.
In conjunction with overall Program Management, Futuramic believes in on-site customer personnel. We welcome customer interaction, especially on design and build programs where there is no pre-established IPT Team to communicate with the Engineering, Planning, Methods, Tooling and Purchasing Groups, ensuring their needs are being met.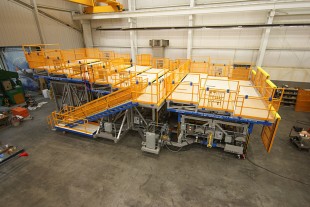 Lines of communication are made up of many different media types. Futuramic supports electronic reporting through the use of Microsoft Project, which seems to be the industry vehicle of choice, in conjunction with any customer generated reporting system. Additionally, Futuramic has selected a prime EDI (Electronic Data Interchange) supplier for this activity support, along with our Web Site.

At Futuramic, the Program Manager, on-site Liaison and Electronic Data Interchange, are just a part of the tools available to our Customers for Complete Program Control.

global $options; foreach ($options as $value) { if (get_settings( $value['id'] ) === FALSE) { $$value['id'] = $value['std']; } else { $$value['id'] = get_settings( $value['id'] ); } }?>