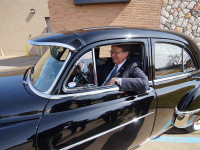 Senator Gary Peters stopped by Futuramic Tool and Engineering, Co. last week to talk shop with staff while touring the cutting-edge facility. His timely visit offered the opportunity to be photographed with the fully-refurbished and award winning Futuramic Oldsmobile.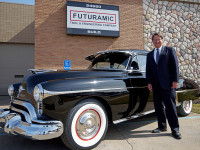 Senator Peters is a ranking member of the Space, Science and Competitiveness subcommittee, responsible for science, technology, engineering, math and research development and policy, standards, and civil space policy. He works with other elected officials conducting oversight on the National Science Foundation, the National Aeronautics and Space Administration, the National Institute of Standards and Technology, the Office of Science and Technology Policy, and the National Technical Information Service. Among other subcommittees, he is a member of the Aviation Operations, Safety and Security subcommittee and the Technology, Innovation and Internet subcommittee.
The senator visited Futuramic facilities last spring with Astronaut Charles Precourt and senior leaders from the aviation and aerospace industries to discuss the company's space program. This year's visit was a welcomed update discussing innovation and advancement in manufacturing.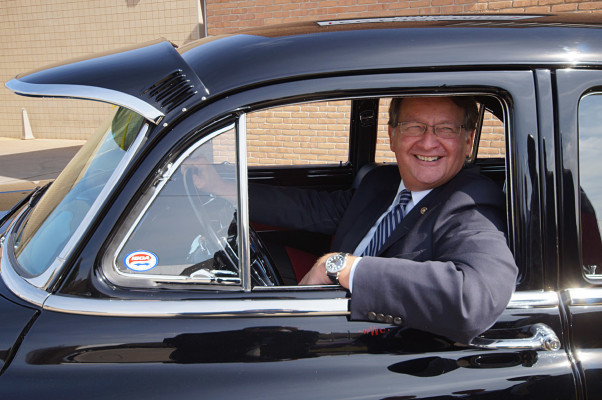 LINKS
Senator Gary Peters
Facebook: facebook.com/SenatorGaryPeters
Twitter: @SenGaryPeters