Join NASA's Orion and Space Launch Systems teams and SciArt Exchange in visualizing humans venturing into deep space, to the Moon and onward to Mars.  Interested college students and early career professionals worldwide are invited to submit short films and posters about this mission, what astronauts may see, and their dreams for the future of exploration.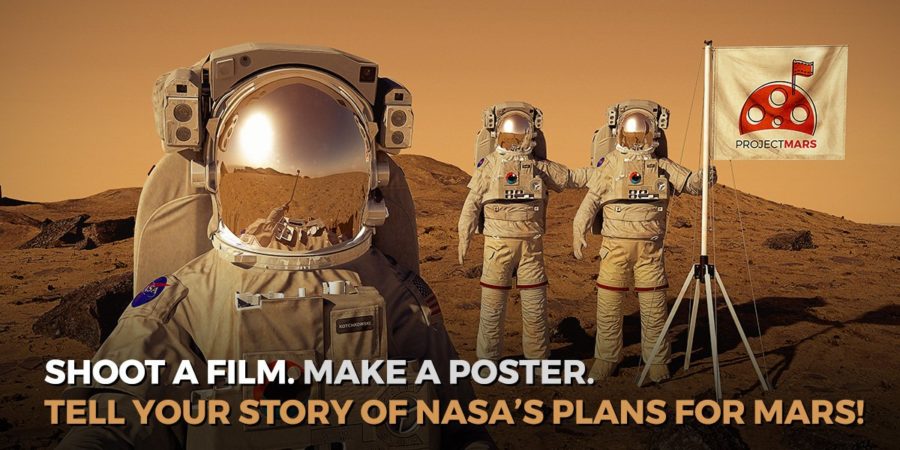 Entries will be judged by notable film and graphics industry professionals including Gareth Edwards, the director of Rogue One; Mickey Fisher, writer and producer of National Geographic Mars; Joshua Grossberg, VP Creative of McCann NY, a world-renowned advertising agency; and NASA astronauts.
Winning entries will be screened around the world at Opening Events at NASA visitor centers, NASA museum consortium members, and other interested venues in Fall 2018, as well as, during Follow-on Events throughout 2019. The top film will win $10,000 and the top poster will win $1500. In addition, Cinemark will feature the top winning film ahead of the First Man screening in October at over 200 theaters and display the top winning film and poster in their digital media.
Get creative and submit your entries now!
Entries must be submitted to Project Mars by August 31, 2018.
Visit www.ProjectMarsCompetition.org for details & signup to receive more information.
Futuramic is a proud sponsor of the NASA Project Mars Competition.
Help us spread the word! Download the official Futuramic poster for project mars. Available in English, French, German, Italian, Japanese, Russian, and Spanish. Click on the poster design below to download the archive containing all the languages.