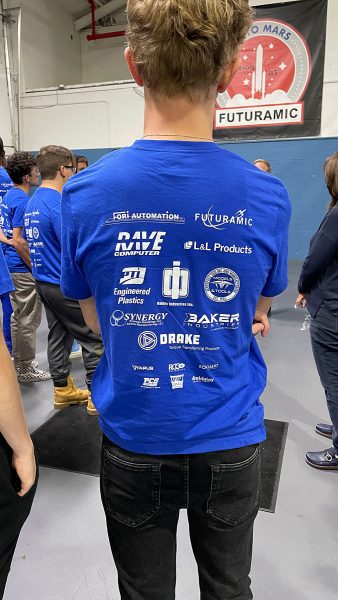 Futuramic welcomed local high schools in celebration of National Manufacturing Day and to help inspire future generations of builders and manufacturers. Students from South Lake and Warren Woods Tower High Schools toured our facilities and learned about modern manufacturing and the high paying jobs and opportunities it creates.
Throughout the day, students learned about engineering, fabrication, tooling, automation, assembly and more — straight from the experts who design and build space flight hardware and tooling every day. Students were given a tour of the Futuramic facilities helping to build the Space Launch System (SLS), NASA's most powerful rocket for their missions to the moon and mars, while also viewing interactive presentations on turnkey electrical control integrations by Intec. Many students who participated in the event attend a local high school with a manufacturing pathway, which offers students the chance to take engineering and manufacturing classes during the school day to set them up for a successful career after graduation.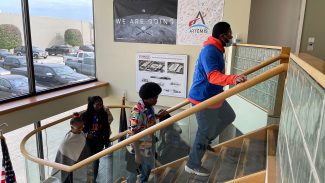 Manufacturing Day (MFG Day), held annually on the first Friday in October with events that continue throughout the month, helps show the reality of modern manufacturing careers by encouraging thousands of companies and educational institutions around the nation to open their doors to students, parents, teachers and community leaders. As manufacturers seek to fill 4 million high-skill, high-tech and high-paying jobs over the next decade, MFG Day empowers manufacturers to come together to address their collective challenges so they can help their communities and future generations thrive.
South Lake High School

Warren Woods Tower High School
Futuramic was one of over 2,000 events nationwide participating in MFG Day 2022. The company has been committed to raising awareness about the need for skilled labor by working with local and state government as well as high schools and colleges throughout Michigan.