On August 2nd 2018, Futuramic, a leading provider of advanced tooling for the aerospace and defense industries, was honored by Lockheed Martin Aeronautics as a top-performing supplier for 2017. The ceremony officially recognized the Elite Supplier status awarded to Futuramic in March and was held at it's headquarter in Warren MI USA.
To attain Elite Supplier status, a company must supply best-in-class performance in quality, delivery, and customer satisfaction. Only 23 suppliers achieved Elite Supplier status in 2017, which is awarded to the the top 2% of Lockheed Martin's supply base of over 1,400 suppliers. This status recognizes suppliers holding a 98% on-time delivery rating with a 98% quality rating. Futuramic achieved a perfect rating of 100% in tool quality, as well as 100% rating for on-time delivery.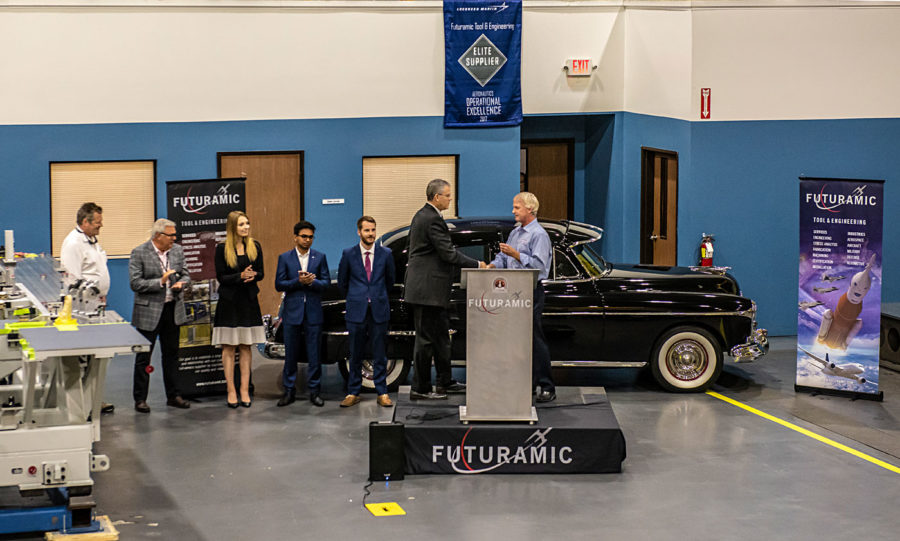 Jim Wilsford, Senior Manager for Advanced Development Programs (ADP) Supply Chain Management at Lockheed Martin, joined by five representatives from the their management team, officially presented the certificate and banner. The award was accepted by Rob Flinn on behalf of the Futuramic employees who were present at the ceremony.
Speaking at the ceremony, Rob Flinn, Futuramic's Global Sales Manager, took time out to express appreciation for all the hard work done by everyone at Futuramic. "The purpose of this event is all about you. This elite supplier presentation, confirming the efforts that were made in 2017 regarding delivery and quality, …congratulations to all of you for that. …today is all about you and everything that you've done to make this happen, again thank you."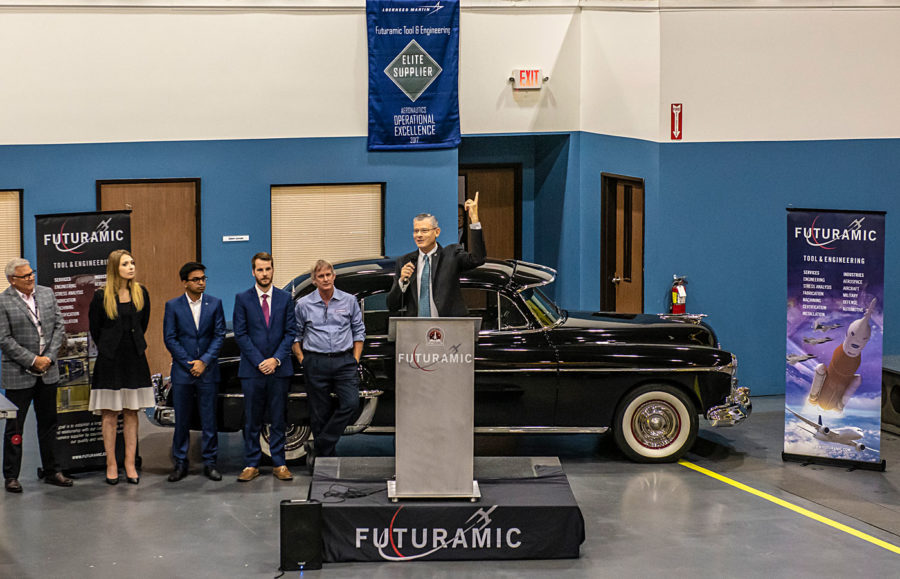 Jim Wilsford also thanked Futuramic and spoke more about the award and its significance, "…Operation excellence is a key tenant of our business, and so we can't just take orders and not perform. Our customers expects zero defects, excellent workmanship, and the superior standard of performance that showcases the best value for all. So Futuramic has shown its value to our customers, and to the Lockheed Martin Aeronautics company, by demonstrating its commitment to excellence in 2017."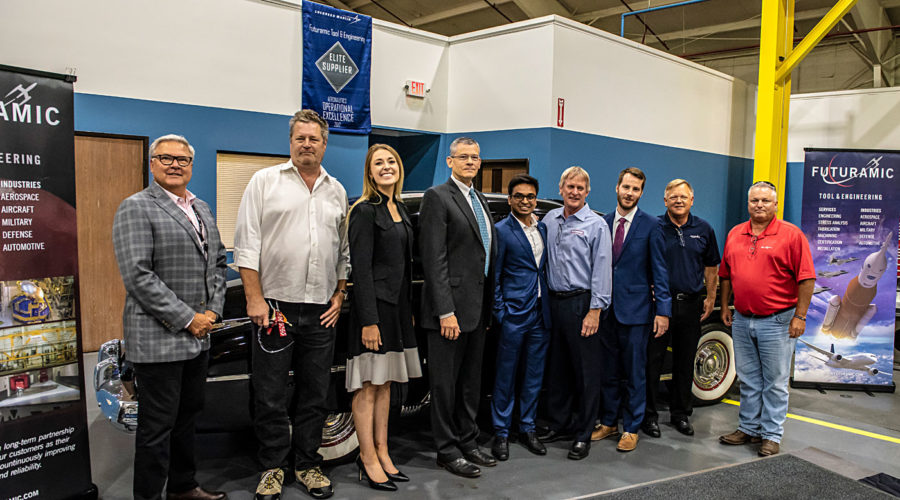 Futuramic also welcomed representatives from Lockheed Martin's management team, Steve Hunt, Huzefa Katabji, Troy Clark, Analiese Smith, and Ross Veach.