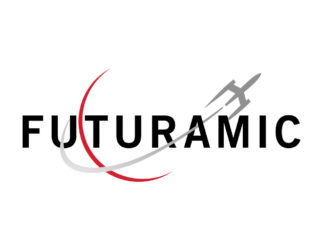 Futuramic, a full-service design and build enterprise, launches a new logo highlighting their progress in the aerospace industry. Rooted in innovation from the Futuramic Rocket 88 Oldsmobile, the company now looks to the stars. The new logo represents a path forward while maintaining the successful qualities for which Futuramic is known.
Developed in 2017, the Futuramic logo is composed of four basic elements: the company name, the planet, the rocket, and the contrail. The bold and solid typeface of the company name denotes quality and professional service. The upward flight of the rocket and its contrail illustrates the company's dynamic evolution and growth into new industries, specifically aerospace, also represented by the red planet, Mars. The graphic style of the rocket was inspired by the hood ornament of Detroit's first high-volume muscle car, the Futuramic Rocket 88.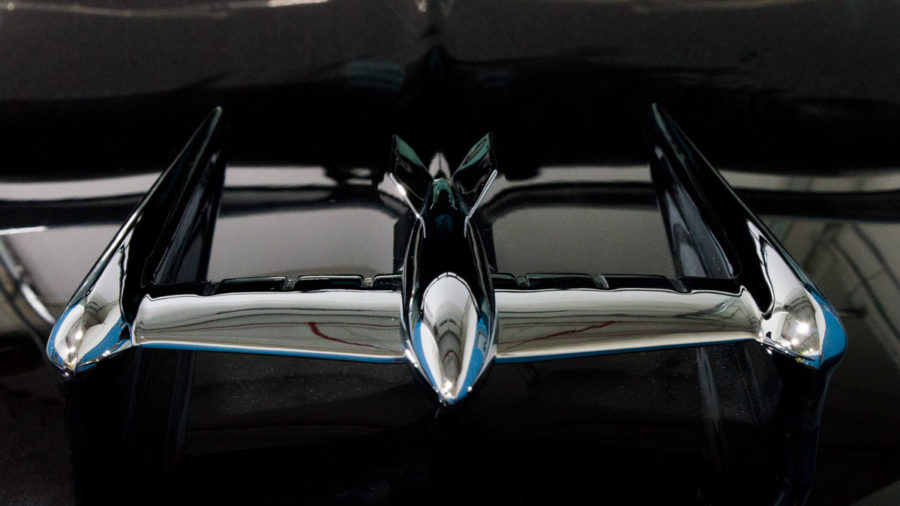 In 1949, Oldsmobile introduced the Futuramic Rocket 88, a milestone automobile that combined performance with sleek styling. Considered to be Detroit's first high-volume muscle car, the vehicle ushered in a new automotive future. Like our namesake, FTE continues to innovate and reach higher.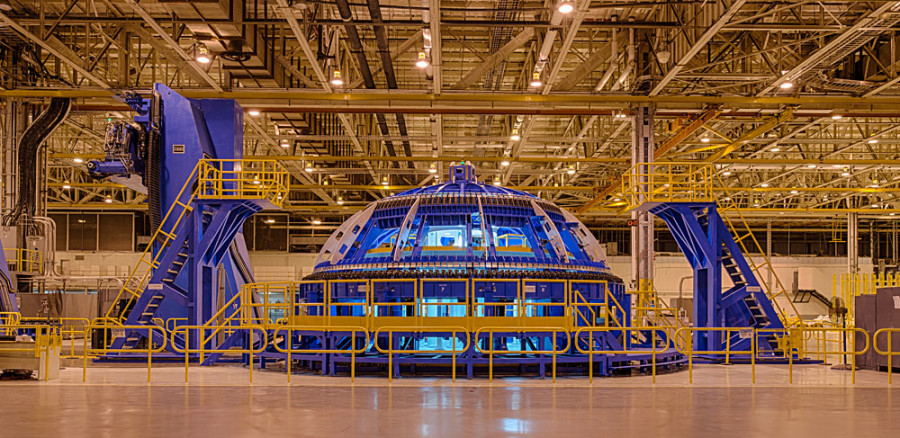 Today, Futuramic is an instrumental partner in furthering human space exploration. The company is building three large welding tools for the core stage production of Boeing's Space Launch System and large tooling for Lockheed Martin's Orion crew cabin. The Orion spacecraft, named after one of the largest constellations in the Milky Way is being touted by NASA as the safest and most advanced spacecraft ever built. The Orion is set to launch on NASA's new heavy-lift rocket, the Space Launch System, and will be capable of sending humans deep into space.