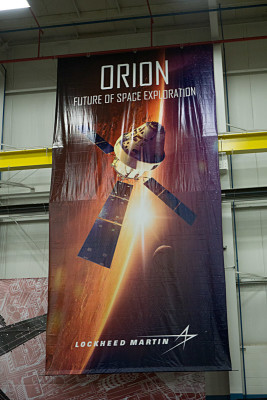 WDET's Sandra Svoboda talks with John Couch, vice president at Futuramic Tool and Engineering and John Paul Rea, Macomb County assistant executive, about aerospace technology and industry in Macomb County and Detroit.
Article From The Mission to Mars… in Macomb County | WDET
Originally Posted: July 30, 2015
Skilled trades: Couch and Rea emphasize that the aerospace manufacturing jobs in Macomb at companies like Futuramic use skills and human capital that already exist in the Detroit area, such as tooling, machining, and engineering. Couch says Futuramic reaches out to Macomb Community College and local high schools to let people know that manufacturing can be a career.

From auto to aerospace: Couch says Futuramic was founded in 1956 and purely an automotive company until 2000, when they started to look for new ways to keep people employed. He says aerospace manufacturing is very similar to automotive, but on a larger scale. He says the company is currently manufacturing rockets that will launch spacecraft to Mars in 2018.

Innovation and application: Rea says that scientific space exploration by NASA leads to practical application and employment. He says that automotive trades have not disappeared but have diversified and specialized into new fields.

Projections: Rea says that since 2010, Macomb County has seen a 24 percent increase in manufacturing and skilled trades. He believes that in order to maintain this growth, employers must have good connections to their suppliers and to large companies such as Boeing.

Selling Detroit area: Sandra asks about the political side of small business when Boeing and NASA are competing for grants and government funding.  Rea says that Macomb County Executive Mark Hackel has been "cheerleading" and emphasizing the capacity here in Southeast Michigan to compete, perform, and get grants.
https://soundcloud.com/wdet/the-mission-to-mars-in-macomb-county-detroit-today
To read the full article please visit: WDET.org