At Futuramic, we're committed to supporting the next generation of innovators and problem-solvers. That's why we're proud of our sponsorship of the NPHS Las Pumas 2197 Robotics club. The team competes in the FIRST Robotics Competition, an international robotics competition that challenges teams to design, build, and program robots to compete in various challenges.
As a company that specializes in Aerospace, Aircraft, and Defense engineering and tooling, we believe that supporting organizations like the NPHS Las Pumas 2197 Robotics club is critical to our industry's future. By providing students with hands-on experience in engineering and robotics, we're helping to prepare the next generation of engineers, builders, and innovators.
" Thank you again for your financial support this year. It is because of sponsors like you that our team is able to provide this incredible learning opportunity to our members." – Audrey Henning
We're thrilled to see the NPHS Las Pumas 2197 Robotics club grow and succeed over the years. The team has won numerous awards and competitions, and their robots have impressed judges and spectators alike. But more importantly, the students involved in the club are gaining valuable skills and experiences that will serve them well in their future careers.
At Futuramic, we believe that investing in our communities and supporting our future leaders is critical to our success as a company and as a society. We're honored to be able to support the NPHS Las Pumas 2197 Robotics club and other organizations like it, and we look forward to seeing what the future holds for these talented young engineers.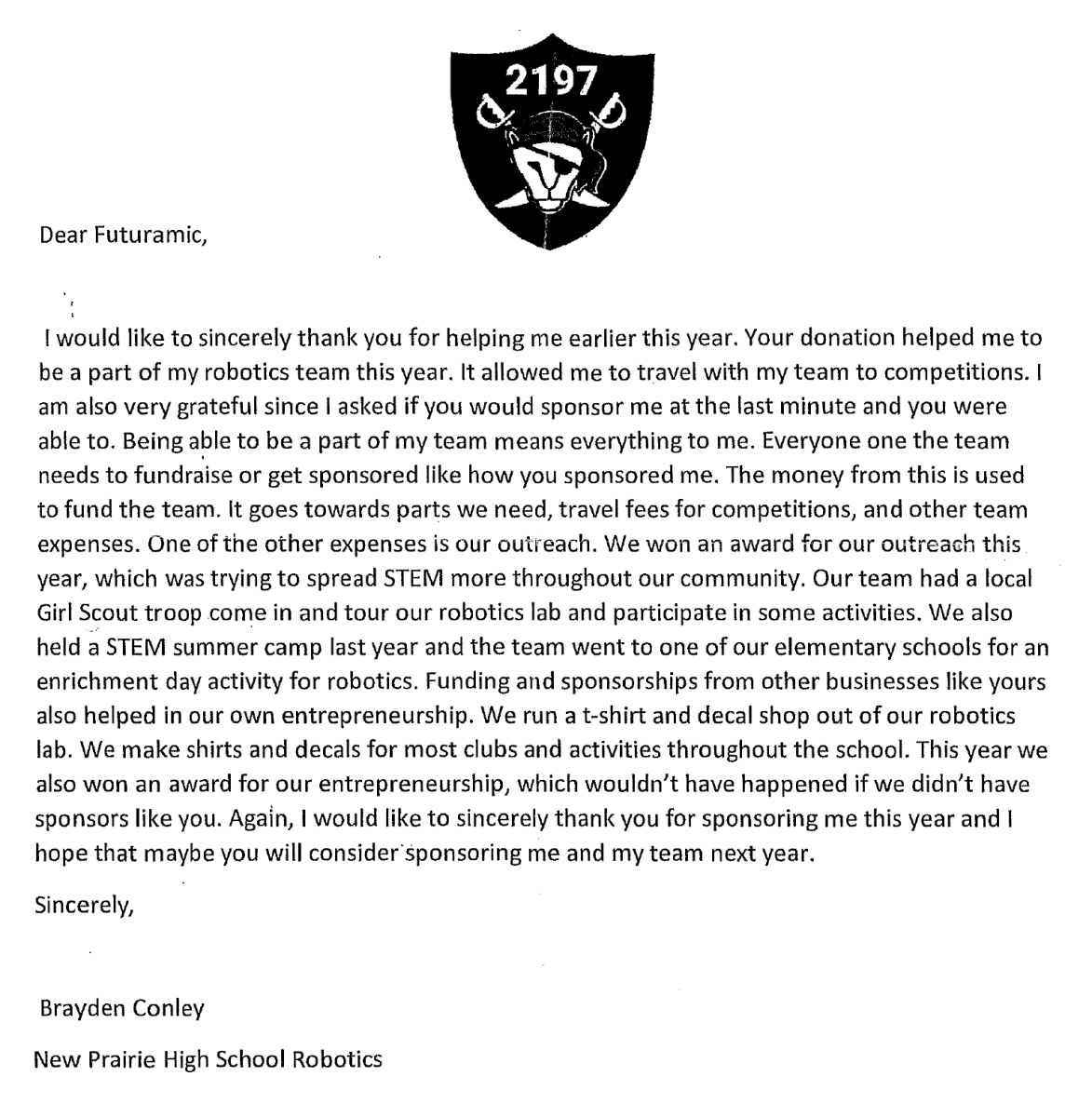 About NPHS Las Pumas 2197 Robotics
Las Pumas 2197 Robotics is a FIRST FRC Robotics Team based out of New Prairie High School in New Carlisle, Indiana. The team was founded in 2006 by their lead mentor, Mr. Hobart. FIRST Robotics is an organization that focuses on providing STEM education to K-12 students through robotics competitions. The team recently completed their 16th season, which was their first since 2019 due to COVID-19 cancellations. Despite the challenges, they were able to successfully build a robot for the FRC RAPID REACT game and achieved several milestones, including the completion of a swerve drive train project that had been in the works for several years.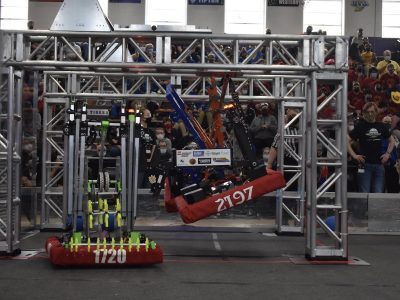 Las Pumas 2197 Robotics also earned multiple awards during their competitions. At their first competition in Kokomo, they were awarded the Judge's Award for their outreach projects, and at their second competition, they won the Entrepreneurship Award for their successful fundraising efforts through an in-house t-shirt printing business. Additionally, one of their students was named as one of two Dean's List Finalists for the state of Indiana, recognizing individual student contributions and leadership in the robotics community.
During the summer, the team hosted their Girls Robotics Summer Camp for the second time and have plans for more outreach projects in the works. They are also looking forward to recruiting new team members once school starts soon. Some interesting facts about their alumni include…
100 percent graduate high school and attend college or enter the trades.
87 percent of those in college are in a STEM field.
We have alumni accepted into colleges such as Dartmouth, Cornell, Notre Dame, Saint Mary's, and Purdue.
The 2019, 2020, and 2021 Valedictorians for New Prairie High School were Las Pumas.
Las Pumas 2197 Robotics
Website: laspumas2197.org
Facebook: facebook.com/LasPumas2197
Instagram: instagram.com/las_pumas_2197