Futuramic was thrilled to welcome a delegation of state and county representatives to tour its Warren facility for National Manufacturing Day. The tour centered around Futuramic's advanced manufacturing capabilities and its skilled workforce, supporting the U.S. Aerospace and Defense industries. Throughout the tour, Futuramic associates showcased their expertise and experience, to Senator Gary Peters and Macomb County Executive Mark Hackel.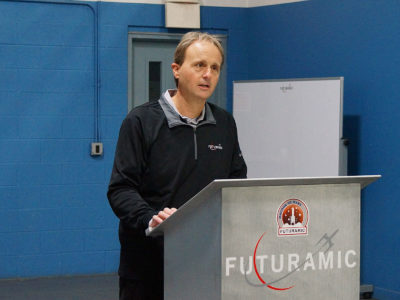 After the morning tour, the delegation delivered a special presentation about Michigan manufacturing and its importance to the American economy. Futuramic CEO John Couch began the presentation to local media and welcomed Senator Gary Peters and Macomb County Executive Mark Hackel.
Mark Hackel pointed to the importance of manufacturing in Michigan and Macomb County. "Coming here to Futuramic and being reminded that the mission to Mars starts here in Macomb county, it's pretty incredible. When you see what they are doing here and come to the realization manufacturing has always been our bread and butter in Macomb county. I tell you what, nobody does it better … nowhere else in the entire world does it like we do here, from concept to consumer, no matter what we are trying to make. The smallest simplest items to rocket ships, it can be done here. Because the engineering talent we have, the very precise engineering and manufacturing talent. We are fortunate to have companies like Futuramic."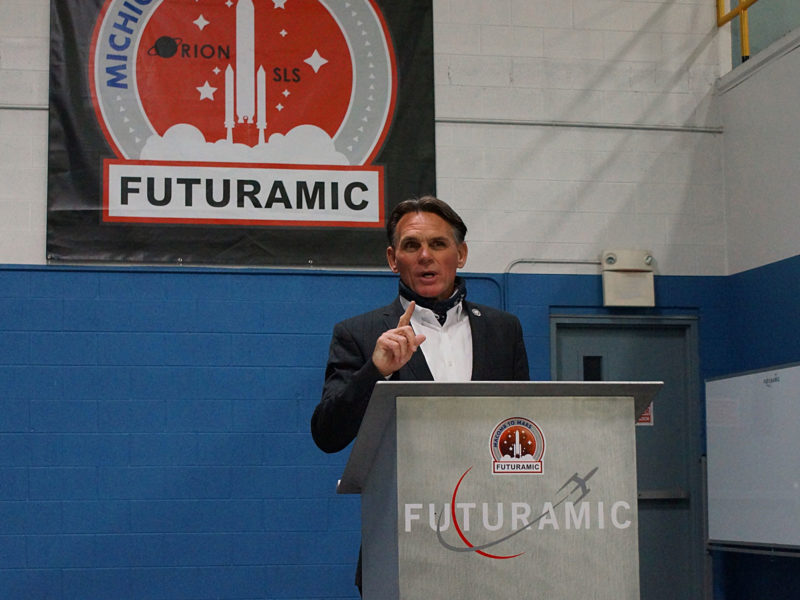 Senator Gary Peters highlighted Futuramic and its transition from an automotive supplier to serving the aerospace and defense industries. Then spoke about the manufacturing work being done in Michigan by companies like Futuramic. "This is a great company to be at during manufacturing day, as we celebrate manufacturing in Michigan. It's important for folks to realize that 20% of our GDP in our state is manufacturing. You're seeing projects here that are related to the F-35 fighter and front line strike fighters for the U S military. You're seeing projects for commercial space operations, operations with NASA, and literally working on the rocket ship that will eventually take humans to Mars."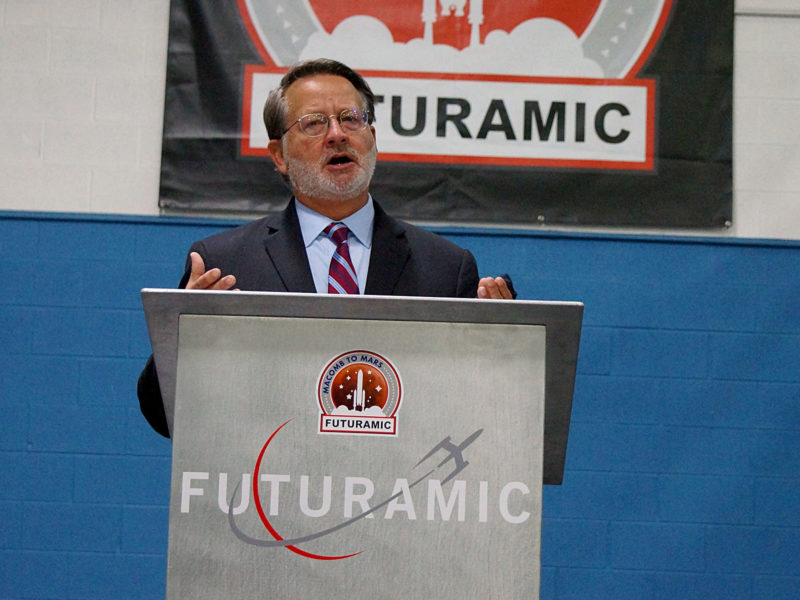 He continued to highlight the importance of manufacturing and the high-paying jobs it creates. "So when you think about manufacturing in Michigan, we do an outstanding job building automobiles, so we can build aircraft, and even rocket ships to mars. And we're also here to promote manufacturing as a career. This is a great opportunity for people to look at getting into a manufacturing career. For young people that are looking for a great job that pays really well,  it's pretty hard to beat manufacturing. This is a great opportunity for folks and you can work on incredibly exciting projects, like the projects that are occurring here at Futuramic."  
Senator Peters ended the presentation by discussing his legislative work to "… create a national Institute of Manufacturing that will bring together all the various federal programs related to manufacturing and focus its attention. It's not something we have ever done in this country. We're facing really tough competition from countries like South Korea and Germany that understand how important manufacturing is to their economy. And we need to be focused as well … This is what it's truly about: the future of manufacturing. But what we're seeing today happen … and a very exciting future ahead for us as a state. I stand committed to manufacturing all across the state of Michigan."
Futuramic would like to thank both Senator Gary Peters and Macomb County Executive Mark Hackel for joining us on Manufacturing Day to promote advanced manufacturing and careers in manufacturing, and for their continued support of Michigan.
Mark Hackel, Macomb County County Executive
Facebook: facebook.com/Mark-Hackel-90859321650
Twitter: @MarkHackel